If you are a Dragon Ball fan, a manga lover, a fighter of martial arts, if you love comics or TV series and movies featuring other universes that have different creatures, chances are you will want to know just who Akira Toriyama is. Famously known for the entire Dragon Ball series, Akira is probably now known as the most popular Japanese manga Artist that ever lived. And he kind-of deserves that title.
His best achievement to date is, of course, his Dragon Ball series, which now has about seven seasons and twenty-three movies, and has now grossed over $20 billion in total franchise revenue. The Dragon Ball franchise is also one of the top twenty highest-grossing media franchises of all time. 
Even before he ever created Dragon Ball, he first became successful off of his manga series, Dr. Slump, selling over 35 million copies in Japan but never hit the rest of the world like his Dragon Ball series. So who is this creator and how did he get his work so popular, so quickly? Where did he acquire all of his talents from? And where is he now? We invite you into the history and life of the best Japanese manga artist of all time, Akira Toriyama.
""Actually, it's the first time that I've been involved deeply in the production of animation from scriptwriting. I've forgotten many things because it has been a while, but as expected of the original author, I was soon able to get the tempo back. This movie will have the original atmosphere and a little bit of modern flavor, so I believe it will be a wonderful entertainment just like old times!"
— About his involvement with Dragon Ball Z: Battle of Gods, July 2012"
Early Career Days of Akira Toriyama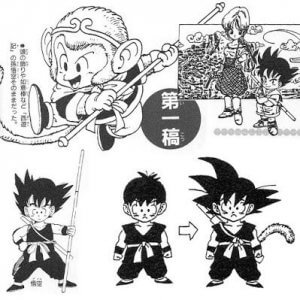 Akira was born on April 5, 1955, in Japan and before he ever became a Japanese manga (or mangaka) artist, he actually worked at an advertising company creating posters. He worked here for three years before he decided to quit and start pursuing his love of drawing manga. This is when he entered an amateur drawing contest for Jump, a small and local comic magazine there where he lived.
He didn't win the grand prize or anything at all for that matter, but he did meet someone who would later become that very person he needed to succeed, Kazuhiko Torishima. This is the absolute perfect example of it's not always about what happens or what you know, or even about winning. Sometimes it's about just being there and being somewhere at the right time, meeting the right people. 
Toriyama's very first story was titled Wonder Island and it was published by the Weekly Shonen Jump, which is the same magazine that would later on first publish the very first days of Dragon Ball. While Wonder Island never rose to fame as Dragon Ball did, Akira went on then to publish Dr. Slump which became overwhelmingly popular in Japan. 
Akira Toriyama Brings Dragon Ball to Life
Dragon Ball was first introduced as an adventure manga, that later ended up turning into a mixed martial arts fighting series. Weekly Shonen Jump magazine was the first to take Akira's DB storyline and publish it in 1984, where it immediately took off and gained popularity the moment it hit the magazine.
Toriyama created over 500 chapters for this storyline and series, with over 40 volumes and over 240 million copies sold all over the world. It's not a shock that Akira developed and created the most successful manga series ever to be.  
Akira's talent doesn't stop at just Dragon Ball and magazine comics, he also created a whole television series, a movie series, and then has even dabbled a little in video games, and not just with the Dragon Ball series either but with other manga and artistry. 
Personal Life of Akira Toriyama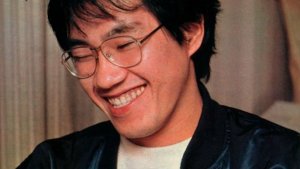 Believe it or not, Akira is actually really shy and doesn't like to be interviewed. He's actually super reserved and keeps to himself a lot, which is why he likes to stay at home with family and still create art to this day. 
He has always loved women with short hair, which might be what he found first attractive in his now wife, Nachi Mikami, who is a shojo manga artist. They have two children, a son born in 1987 and a daughter that was born in 1990. He keeps his life so private that we don't even know his daughter's name so we will just leave it at that.
It should come to no surprise that Akira likes living in small, quiet towns away from the big cities and flashing lights, and he has taken total control of that by living in a small town now with his family. His family also consists of cats, dogs, and birds, which have graced the stories of Dragon Ball many-a-times. In fact, his Cornish Rex cat-inspired the half-cat, half-human Beerus that we all know and love.
Akira Toriyama and 11 Years of Dragon Ball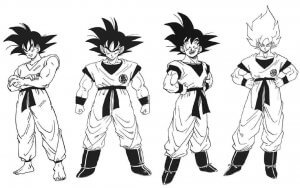 Dragon Ball might still be going strong today, but the latter years of Dragon Ball accompanied by Akira were quite obviously the best, and most original. Starting in 1984, after its debut in the Weekly Shonen, Dragon Ball had taken off like a rocket and Akira could have never seen it coming. Sure, he had success before with Dr. Slump, but only in Japan. He could have never imagined the success that would come from DB all over the world. 
This eleven-year span is now called the "Golden Age of Jump", and the storyline of the entire series spans out to nearly 10,000 pages altogether. What started out as just a manga drawing and comic, ended up turning into a 20+ year television and movie series. Akira teamed up with Toei Animation to create Dragon Ball, Dragon Ball Z, and Dragon Ball GT, allowing Toei to make GT as their very own sequel in which Akira only attended production to but did not actually design and create on his own as he did with Dragon Ball and DBZ.
In 1995 Akira decided to stop his associations and drawings with Dragon Ball altogether so that he could focus on other projects and allow others to run DB instead. It was said that he was ready to take a break from it and just work on shorter stories and smaller storylines. And that he did.
Not long after he ended his ties with DB, he began a short book series called Daizenshuu, which was an encyclopedic look at Dragon Ball and the series was considered coverage of the whole series. When he said he wanted to only work on short stories, well he certainly meant that, finishing Daizenshuu and starting on other short books such as Cowa! (1997–1998), Kajika (1998–1999), Sand Land (2000), and Nekomajin (1999–2005). 
The Dragon Ball manga was re-released in 2002-2004 where he did draw new designs and covers for this new re-release and slightly rewrote the final four pages that ended it. Then in 2003, Akira went on to make a children's book called Toccio the Angel, while his Bird Studio designed their own electric car: the QVolt. 
Present Day Akira Toriyama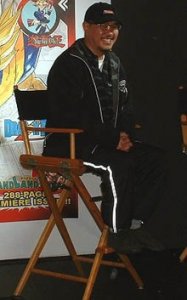 So, what is Akira doing now in 2020? Has he dived into any Dragon Ball manga comics or has he designed any new covers lately? Unfortunately, the last thing we heard about Akira Toriyama was that he published a four-panel comic called Saikyo Jump #7, but that he has given up the artistry of Dragon Ball for good. In fact, he even admits that he has now passed on the artwork to other creators. We just hope that the new creators keep the respect and the style of the original Dragon Ball for many years to come.
We only barely touched the surface of Akira's life story and work, so if you are really interested in seeing all of the art he's drawn and the stories he's come up with, please check out his fandom site with all of his works listed at the very bottom of the page. You won't be disappointed in learning more about this amazing manga artist, he has over 20 books and stories he's made and Dragon Ball is just the only one that we all got to experience first hands, especially as Americans.
With Akira now being at the ripe age of 60, we think it is safe to say that he is probably relaxing on a beach somewhere with wife and kids, even his animals, enjoying his life to the fullest and making royalties off of every single series and movie there is to date. And we think he totally deserves it!